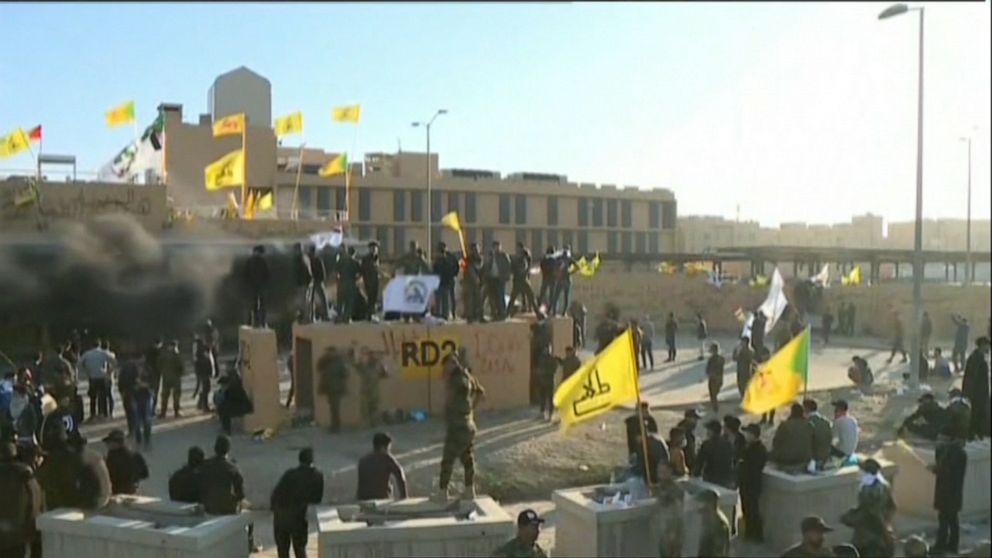 One notable memory from Iraq: it was bad enough being there, but being told that the Katyushas falling, the gun-battles raging and the planes in flames at the airport were all figments of your imagination was really quite awful. I'm not making any of this up. It's bad enough there, what with the naked profiteering off human misery, that you feel like you're crazy all the time, but this is the added little push towards mental insecurity that can find a person like myself packing my bags or some psychopath choosing to pursue a lifetime career.
There's nothing nice about war. Not one thing. Heroism is nice, but it's rarely encountered without complications. You don't see that bit in the movies. My mom took me to see "Saving Private Ryan" when I was a kid for some reason, and I remember shaking like a leaf in the chair while people had their guts spilled and brains blown out. War is really terrible, I thought – but you really don't know the half of it until you see it up close for yourself, until you live it. Even then, when you do, there are always people to tell you that you're making a big deal of it, you're exaggerating, making it up, just crazy.
Another maddening question is that nobody knows how many U.S. soldiers are in Iraq. The Pentagon says one thing (I guess nearly 10,000 deployed now?), but they lie all the time. In Erbil, where I was stationed with a UN-adjacent agency as a photographer/graphic designer, I was shocked when I heard that Obama justified airstrikes and a scaling-up of (unknown) numbers of soldiers and mercenaries by saying there were at least "thousands" of U.S. citizens living there. I never saw more than a handful of them.
The Green Zone in Baghdad is 4 miles square in size. I never went myself but I heard from others that there were tens of thousands of Americans living there. Indeed, there's no coverage from the New York Times between 2012 and about a week ago that mentions the Embassy, which is – again – nearly as large as Vatican City.
This all speaks to the quieter war that has been wrought on Iraq since the invasion in 2003. ISIS was wrought on Iraq. The deformed babies born across the country were conceived by the Pentagon. The Kurds would tell me the US were arming ISIS while listening to the Israeli diplomatic corps broadcasting in Zionist propaganda that compared the Kurds to Jews.
There's not much to say about this level of mindfuck except that I hope you understand why I haven't been able to write about it for years since then. It made me a little bit crazy, as anyone who knew me at the time will attest. I left and came back to the US and drove across the whole of the belly of the beast, joined a political organization, shed blood, tended wounds, watched people die and go to jail, and now, after all that time and all those explosions of history, we're back where we started with the quieter war coming back to haunt us.
It's been almost ten years since I started this blog. I've been through a lot during that time, an unbelievable amount if you ask me. And I want to get out. I want to leave the country – but I can't go anywhere right now.
The one good thing about social media ended up being that you actually can hear from Iraqis and Iranians on what they think on the prospect of total annihilation. It's really obvious who the plants are, and who is earnest. Because the record is pretty clear at this point – millions of dead Iraqis, millions injured and mangled by chemical weapons, little girls raped – and Donald Trump, who is a real nasty man.
While in Iraq I saw the current Prime Minister of the United Kingdom dancing with some girls in a club. He'd just finished drumming up British Weapons sales to the Kurdish Government of Iraq. When my colleague asked him for a selfie, his bodyguards whisked him out of the bar. He is now the Prime Minister of a country which is exiting the European Union and may also be exiting its human rights agreements.
So, things are pretty tough, but now the truth has really made itself known. Yes, it's gauche to see Americans making memes about the draft when children are dying, but my friends who did time for dodging it during Vietnam would have kissed the earth to see that happen back then.

Yes, Bernie Sanders is an imperialist. I'm not campaigning for him, but it is impressive that he was completely censored by the media and still managed to secure 5 million donations. It's what left of the American desire not-to-die, which is an important quality for the aggressor to have in any battle where the side of humanity might win.

War and corpses – the last hope of the rich!
John Heartfield (born Helmut Herzfeld; 19 June 1891 – 26 April 1968)
So much of Australia is on fire. Half a billion animals may be dead. And yet, also today there is a story of a group of New Zealanders kicking a Great White Shark to death. One would think, with the fires so close by, that a respect or regard for nature might be more appropriate here. The war against the earth – the other quieter war. Make no doubt – the Pentagon was meeting with advisors and scientists about this since the 80's. And yet… one might think the laws of physics could stay the bloody hand of imperialism and settlerism. But capital never thinks like this.
The next obvious step for capital to take is total war. There are the books, which say that destruction of fixed capital and needy labor is increasingly necessary. The slow burn, the quieter wars, are no longer sufficient to support the compound growth of profit. What goes up, must come down. Nothing at all is "too big to fail" – not when the accumulated firepower of the world's armies (of course, mainly the U.S.) could level the earth many times over.
I would like to leave right now. I would like to leave to the mountains, like to leave the country, to go to Mexico, or to Canada, or to some island out in the Pacific, to Antarctica, hiding out in Asia, Europe or the Middle East. But I cannot do that right now. Maybe in a few months, but not now, not with so much on the line. Not with two dead (suicide) in the last six weeks, and one in jail.
It's no longer the quaint (but appropriate and correct) adage of "socialism or barbarism", rather the more appropriate and correct slogan of "socialism or death."
War and corpses are the last hope of the rich. A certain number have always known it. A far larger number have become more aware. The quieter war is raising its voice again under different conditions than before. In this, perhaps, hope.